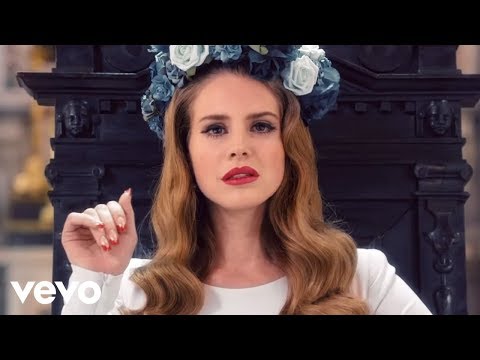 Happy Birthday to me… yeah right.
My mind is finally settled. I was so torn but now I know the decision I made was the right one. Always listen to your heart and remember that you can't please everyone.  
The story's always better than the truth.
Listen
I was different. But they all proved to be the same. It's time to put the walls back up and be on my guard. I will never let anyone close enough to hurt me again. I feel weak when I let you in. So now I will use all my strength to push you away. Don't try making me fall for you because I've learned my lesson. Why would I want to fall in love when it hurts so much already. My...
Who has Eng 202 or has read "The Immortal Life Of Henrietta Lacks"?
Nude
Wow, paranoid much. I just checked every room in the house for either zombies or killer dolls. No more late night scary movies for me.
I used up my 40 hours of free listening for this month on Pandora. Nooo :(
Between Two Ferns with Zach Galifianakis <3
I'm confused :( Do I miss him because he's gone or because I might actually kinda like him now?
Where can I find a white apron for my Alice costume? :(
Running through an airport to stop the one you love from boarding is so freaking romantic but so freaking impossible nowadays :( Thanks terrorist for ruining it for the rest of us.
Hmm.. Planning out life goals.. Pretty tricky.
Found an awesome prize in my Cinnamon Toast Crunch :)
I just realized that my teacher sounds exactly like King Julius from the Madagascar movie :) awesome!
Guess what my name is?
Scared to death right now! :(
Out of class early. What am I suppose to do for 2 hours :/
Gosh. My brother and his hair..
I need to talk to someone but I can't figure out who it is :(
Ugh.. I'm in the mood to talk.
Ugh.. I have bruises all over my body!
Wow I seriously just texted like everyone in my contacts list. I feel like texting a ton! :)
Soooo… Parties on Monday nights are always so much fun to me. But some kids are just wack!
Am I such a drama queen if I say I'm a little upset about it. It hurts :/ oh well.. I'll deal with it. Whatever.
Ex-boyfriends, past flings and current actions. All not so awesome :( FML
Grade school fun at Cal State :) all-nighters that last to 4am? haha
Work in five hours. Not even close to sleeping yet :/
Cross your fingers for me! Tmrw will be the day :)
All-nighter (again) with Yvonne and Yvette and our SD boys :) fuunnn!
Sooo yea.. Eclipse midnight showing. My first time. Didn't have to wait in line because I'm G like that haha but no it was really good. I loovvveed it :) probably expressed every emotion tonight haha and the girls next to us were funny! "I'm Africa" :D hahaha good times.
Five in the morning. Can't sleep :(
Five in the morning. Insomnia much :/
I would love to spend my 4th of July in Sac town fool. At Hagen park in 100 degree weather while river rafting then later on at night go to the carnival spend time with people then watch the fireworks :) That's how life is lived.
Hi :)
Does anyone have a boom box we can borrow to take to the beach on Tuesday?? Please
EMERGENCY! I got into a little "disagreement" with the lady who was going to do my hair today so now I have no idea how I'm going to find another place in time. Today is graduation! DOES ANYONE KNOW OF A GOOD PLACE TO GET MY HAIR CURLED??
Dang.. I completely forgot that today was the last day of high school. Geez.. it still hasn't hit me :/ oh well..
LOST
Series finally.. Just saw it today and wooow. I'm freaking pissed. That was pretty bad. I mean I cried when Charlie Kate and Claire remembered everything but other than that it was shit. It made me mad >:[ no wonder I stopped watching this season. Horrible ending.
Today is my best friends birthday! Celia Navarrete :) Finally 18! Yaayyy. We are about to party it up ;) Happy bday Celia!!